Pat's Film repertoire.
Angela Mooney Dies Again - 1996
Angela Mooney (Mia Farrow) is a woman prepared to die for what she believes in - the local creamery, a business built up by her husband, that is about to be taken over by an American corporation. Angela is afraid that the American company will destroy the sole of the town but her view is not shared by the rest of town who are in favour of the buy-out. However all is not as it appears, and Angela's real reasons for resistance are revealed via flashback. This coincides with the return to the town of someone from Angela's past, someone exciting enough to have all the town in a fervour – all except Angela.
In the name of the Father - 1993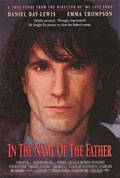 A man's coerced confession to an IRA bombing he did not commit results in the imprisonment of his father as well. An English lawyer fights to free them.
Saltwater - 2000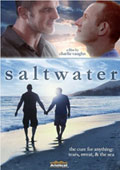 An Irish-Italian café owner in a seaside town faces a life crisis, as his wife recently died and he's severely in debt. His oldest son tries to help, but has serious problems of his own, while his younger son and daughter are having troubles in school.
Pat played the part of Mr Fanning.
Mapmaker - 2001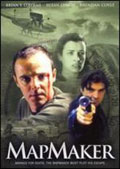 An imaginative thriller about a mapmaker who uncovers the body of an alleged informer while mapping a border beauty spot in Ireland. As local tensions are stirred by the discovery, the mapmaker realises that the completion of his map holds the key to the mystery of the man's death. In continuing his work, he gets drawn into local hostilities and a dangerous political end game.
Pat played Patsy
Wild about Harry - 2000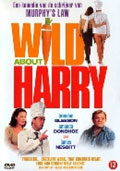 A sleazy chef is forced to face the truth about the man he has become and realizes that he has the chance to begin again.
Pat Played Ronnie
Man About Dog - 2004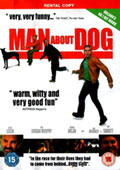 Man About dog is an irreverent, witty and fast paced comedy caper about a tale of 3 losers who leave their quaint town with a debt of $50k to a bookie, only to embark on a journey of self-debauchery courtesy of drink, greyhounds, and hookers...
Pat Played Fergie
Rory O'Shea Was Here - 2004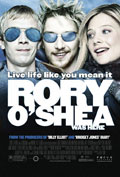 When the kinetic Rory moves into his room in the Carrigmore Residential Home for the Disabled, his effect on the home is immediate. Most telling is his friendship with Michael, a young man with cerebral palsy and nearly unintelligible speech. Somehow, Rory understands Michael, and encourages him to experience life outside the confines of home.
Pat played nightclub bouncer
Garage - 2007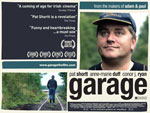 A tragicomedy set in the world of gas stations in rural Ireland, where over-diligent employee of the garage searches for intimacy during the course of a life-changing summer.
Pat played Josie
Strength and Honour - 2007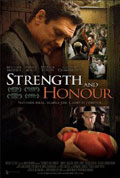 A single father decides to break his dying wife's last wish to not box again in order to save his young son from certain death.
Pat played Wheeler McCoy
Spacemen Three - 2008
Space travel requires both mental and physical stamina, and when veteran astro-geologist Javier Fonseca withdraws from a vital rock-collecting mission, only one person passes the tests to replace him - his Irish research assistant, Dr. Glen Hosey. Dr. Hosey has never been in space before and his unorthodox methods of passing the time aren't really compatible with the peaceful journey the other two astronauts had in mind.
Pat played Dr.Glen Hosey
Soul Boy - 2010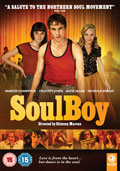 A coming-of-age drama set in the 1970s Northern Soul underground music scene.
Pat played Brendan
The Guard - 2011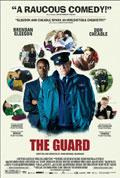 An unorthodox Irish policeman with a confrontational personality is teamed up with an uptight FBI agent to investigate an international drug-smuggling ring.
Pat played Colum Hennessey
Breakfast Wine - 2013
In Ireland they say it takes just three alcoholics to keep a small bar running in a country town. But what if you've only got two?
Life's a Breeze - 2013

Life's A Breeze tells the story of a family as they search for a lost fortune around the streets of Dublin.
Pat played Colm
Calvary - 2014
After he is threatened during a confession, a good-natured priest must battle the dark forces closing in around him.
Pat played Brendan Lynch