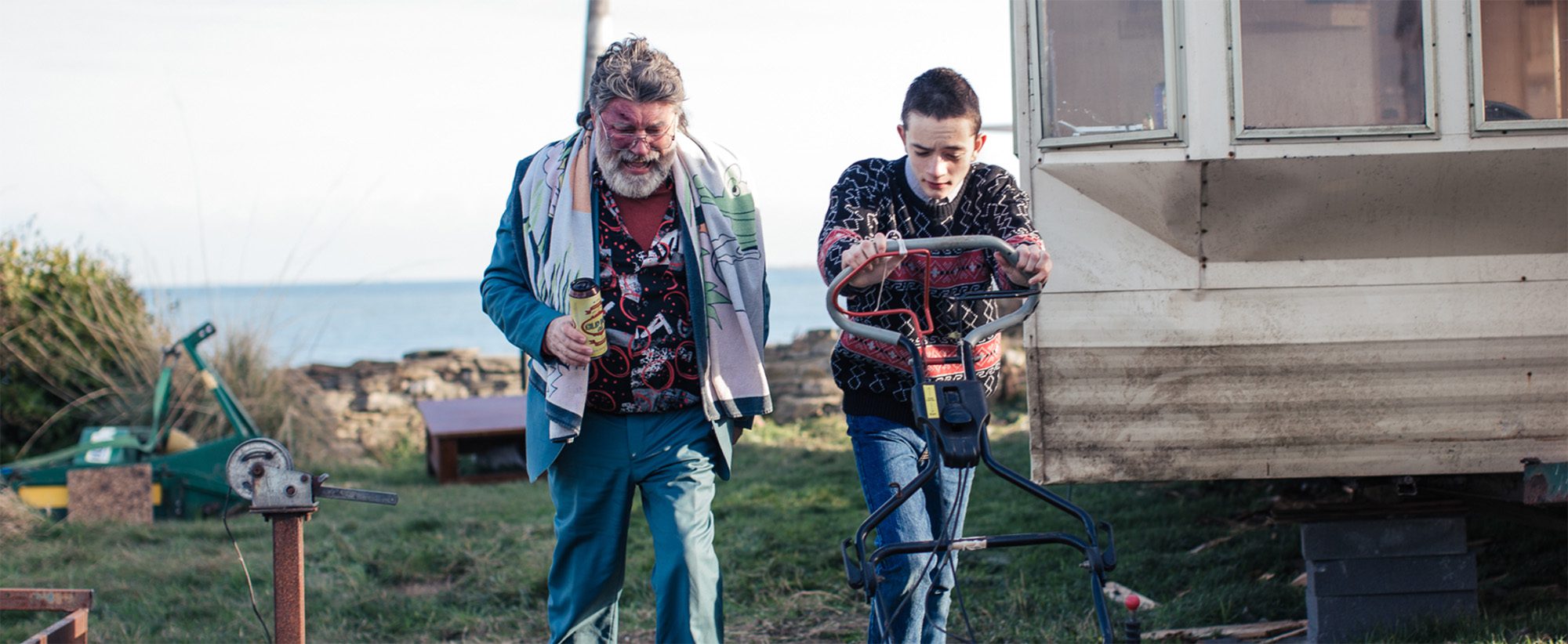 PAT SHORTT ENTERS THE
BELLY OF THE WHALE
Shooting has wrapped on Pat Shortt´s latest feature film The Belly Of The Whale, which will be released by Irish distribution outfit Wildcard Distribution in Irish cinemas later this year – Wildcard recently scored a major box-office hit with The Young Offenders.
Produced by prolific Dublin-based company Fastnet Films and directed by Fastnet co-founder Morgan Bushe, the black comedy follows two down-and-out drifters (Shortt and Lewis MacDougall, from A Monster Calls) star who attempt to alter their circumstances by teaming together to hold up a small town amusement arcade owned by a local politician (comic-turned-actor Michael Smiley). The film also stars Art Parkinson (Game Of Thrones), Peter Coonan (Love/Hate) and Lauren Kinsella (You're Ugly Too).
Speaking about the shoot in North County Dublin, director Morgan Bushe said: It was a real honour and privilege to work with such a talented cast and crew. My hope is to present a picture of an intimate Irish world that ultimately works to say something definitive about the greater sense of mankind. The game is money, but what´s at stake is so much more."
Since his big-screen breakthrough a decade ago in Lenny Abrahamson´s Garage, Shortt has mixed comedic roles (in the likes of Life´s A Breeze and The Flag) with more dramatic turns in Calvary and, most recently, Gerard Barrett´s acclaimed TV project Smalltown, while remaining one of Ireland´s most popular live comedians – he´s touring his new show, How´s Things, nationwide through February.